Beam Me Up!
Part of this expanding community is a new 3-story building! Work has begun on the new development that features a restaurant, hotel, and yoga studio at 15 Jefferson Avenue next to The Colours condos. The new restaurant will be known as the Cosmic Egg and will feature a cafe, pizzeria, and bar.
Design Work: LA+D and Mominee Design Build
Additional details on the complex will be released at a later date.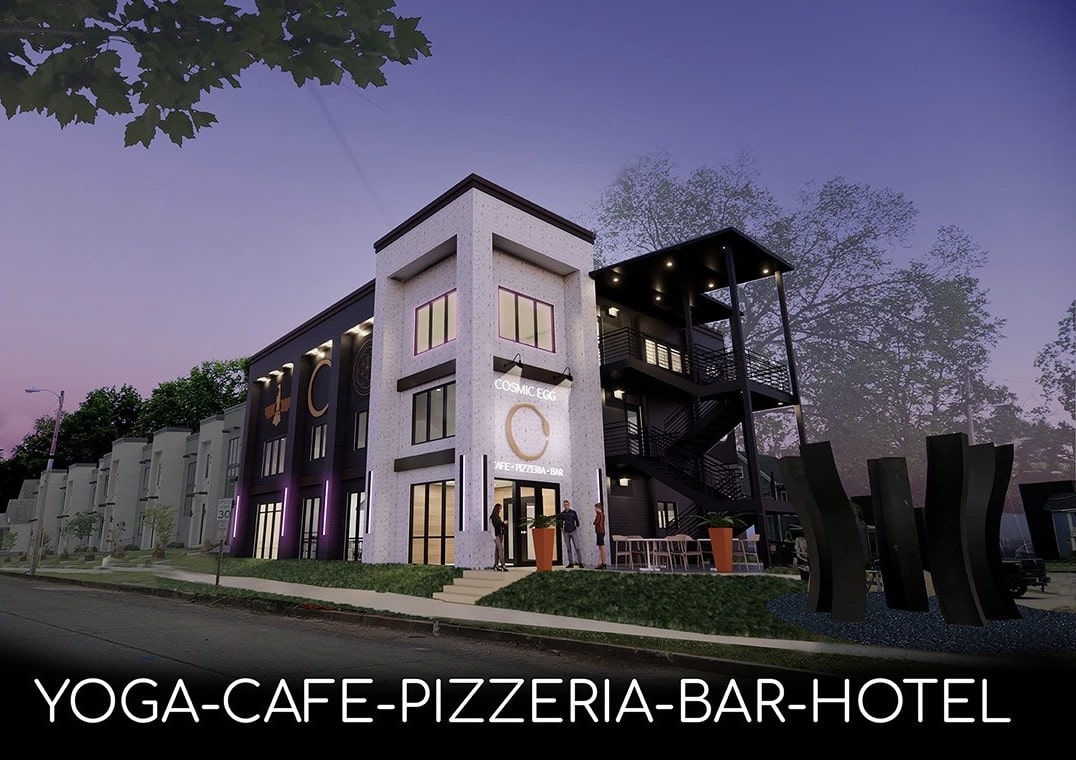 We don't know about you, but we are in a different dimension about this development in Haynie's Corner!