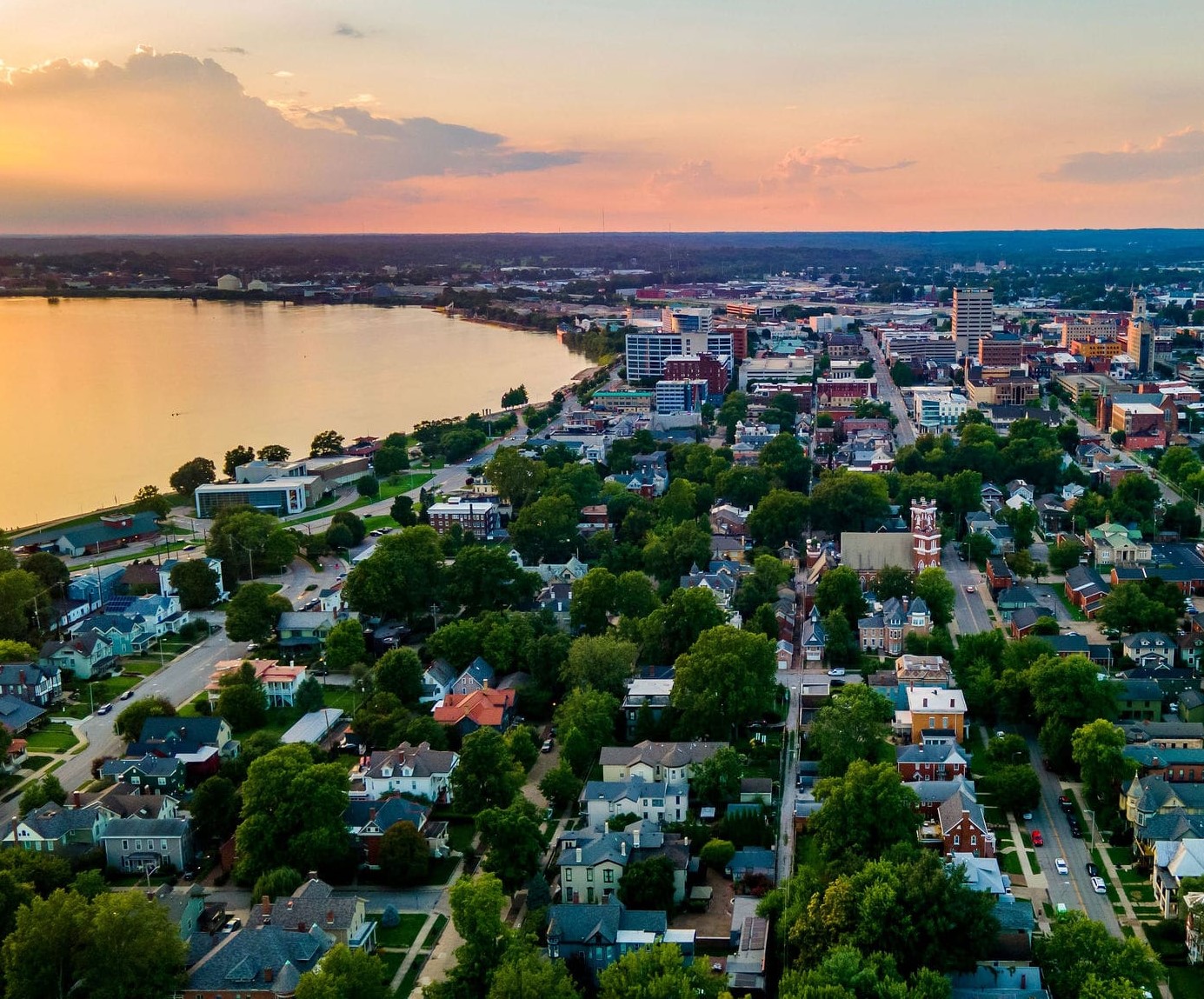 Just Around the Riverbends!

Explore the Riverfronts
There's no shortage of riverfront options in the Evansville region.
Downtown Newburgh is a beautiful place for a walk along the water. Get a bite to eat on the patio at Cafe Arazu or up on the deck at The Landing, and grab ice cream or coffee at Honey Moon Coffee Co. There are lots of local shops nearby, too.
Evansville's downtown riverfront offers a nice view, plus Mickey's Kingdom playground for the kids, and a refreshing craft brew at Myriad for the adults. You'll find plenty of local restaurants and shops on Main Street.
Riverbend Park in Mount Vernon has tons of open space and amazing views, too, and you can find the same if you make a quick trip across the bridge to Henderson, Kentucky.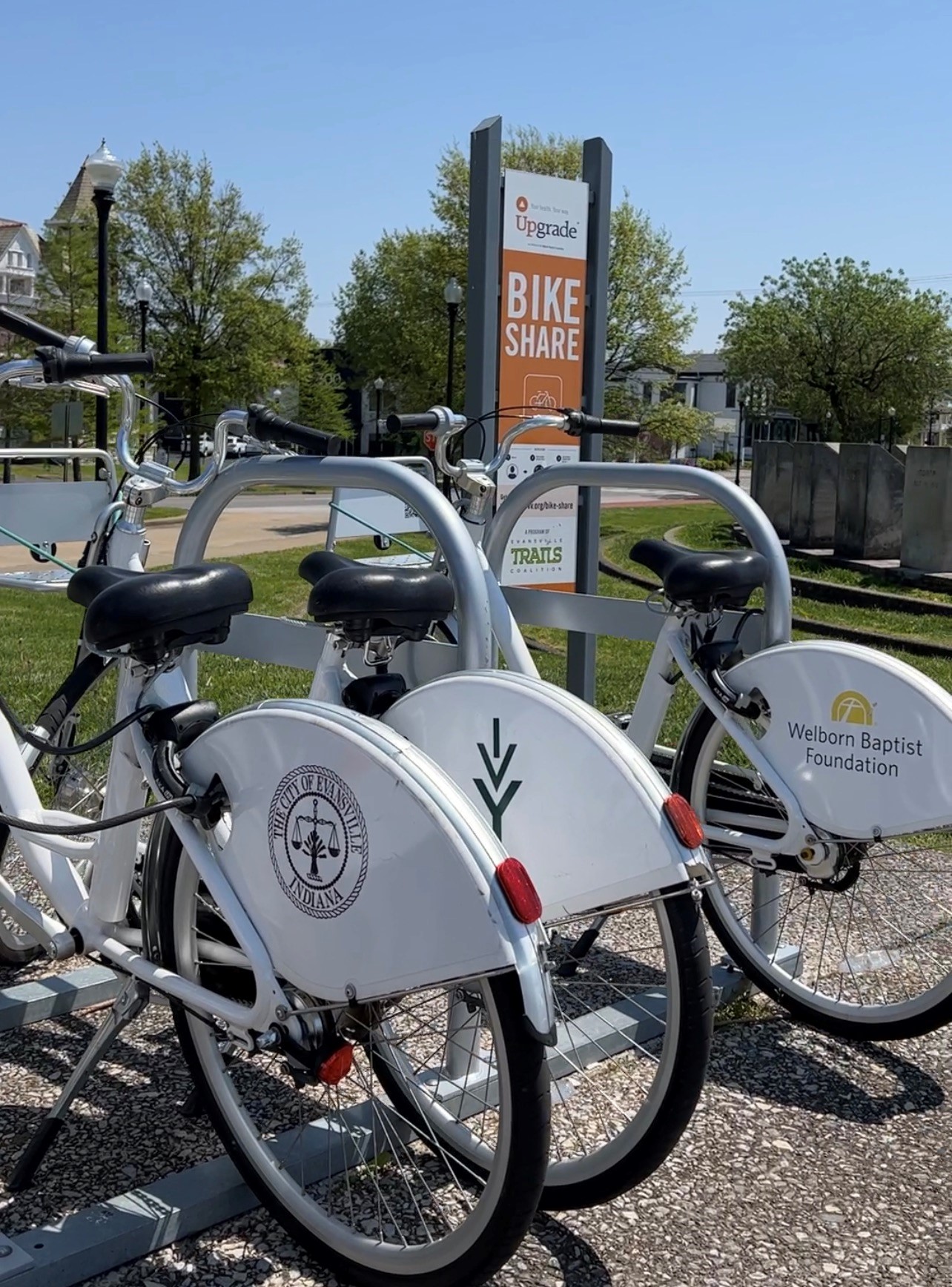 Enjoy the Ride!

Bike to Garvin Park

Bring your bikes downtown or take advantage of Evansville's bike share program at the riverfront next to the Four Freedoms Monument and enjoy a ride along the urban trails.
Just take the Riverfront Corridor north past Bally's Casino to the Industrial Corridor along Pigeon Creek and through the Mid Levee Corridor to Garvin Park.
Bike Share Program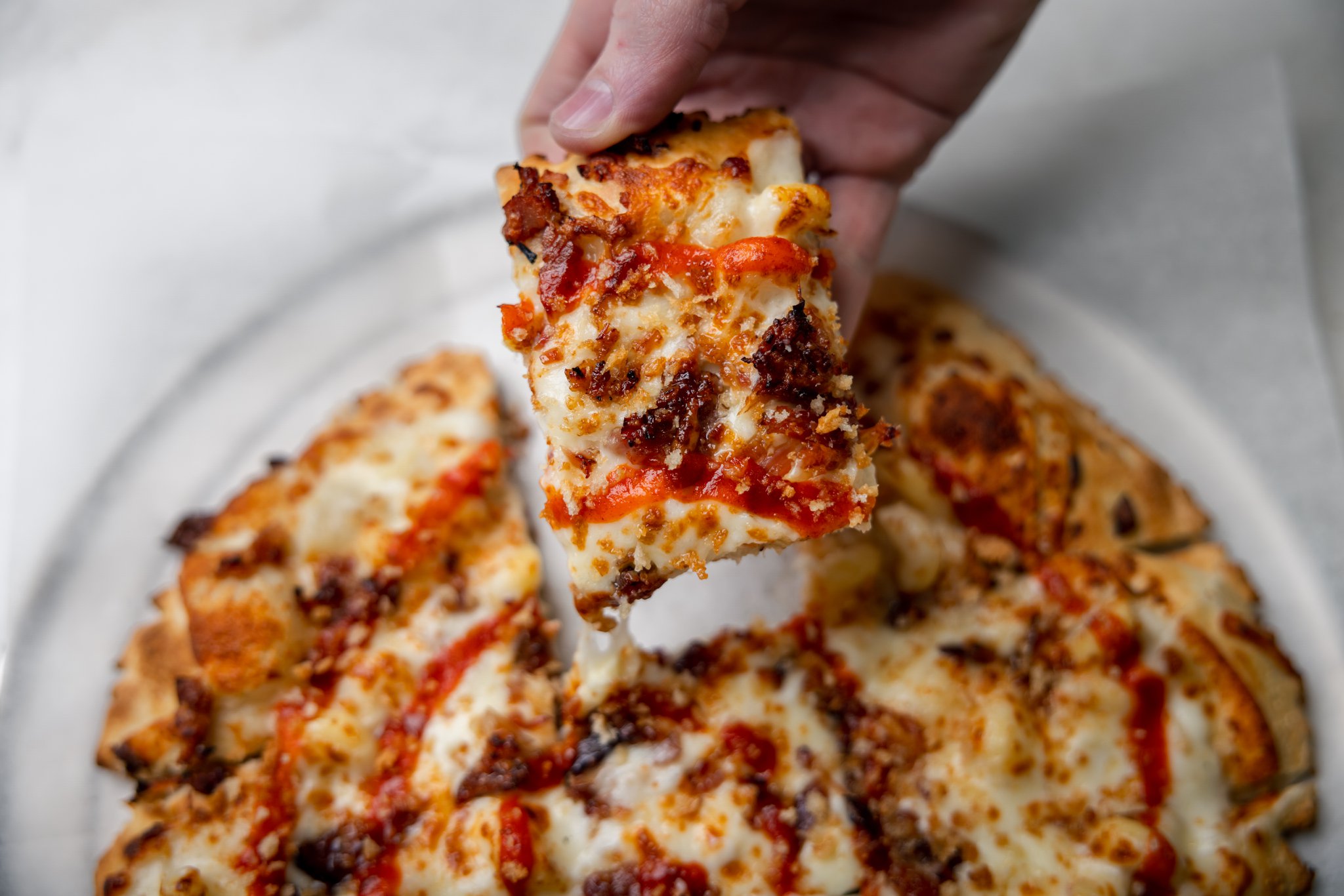 Slice, Slice, Baby!

Grab Some Pizza

Need something casual but delicious to eat? Evansville has some excellent pizza options!
If you're downtown, grab a slice of Pangea Pizzeria's Neo-Neapolitan pizza, or if you're on the east side, Pangea Kitchen offers certified authentic Neopolitan and Detroit style pizzas.
Azzip Pizza is another great local option, and they have locations all over. The Westsider is a fun taste of Evansville and their pizza of the month is worth a try as well.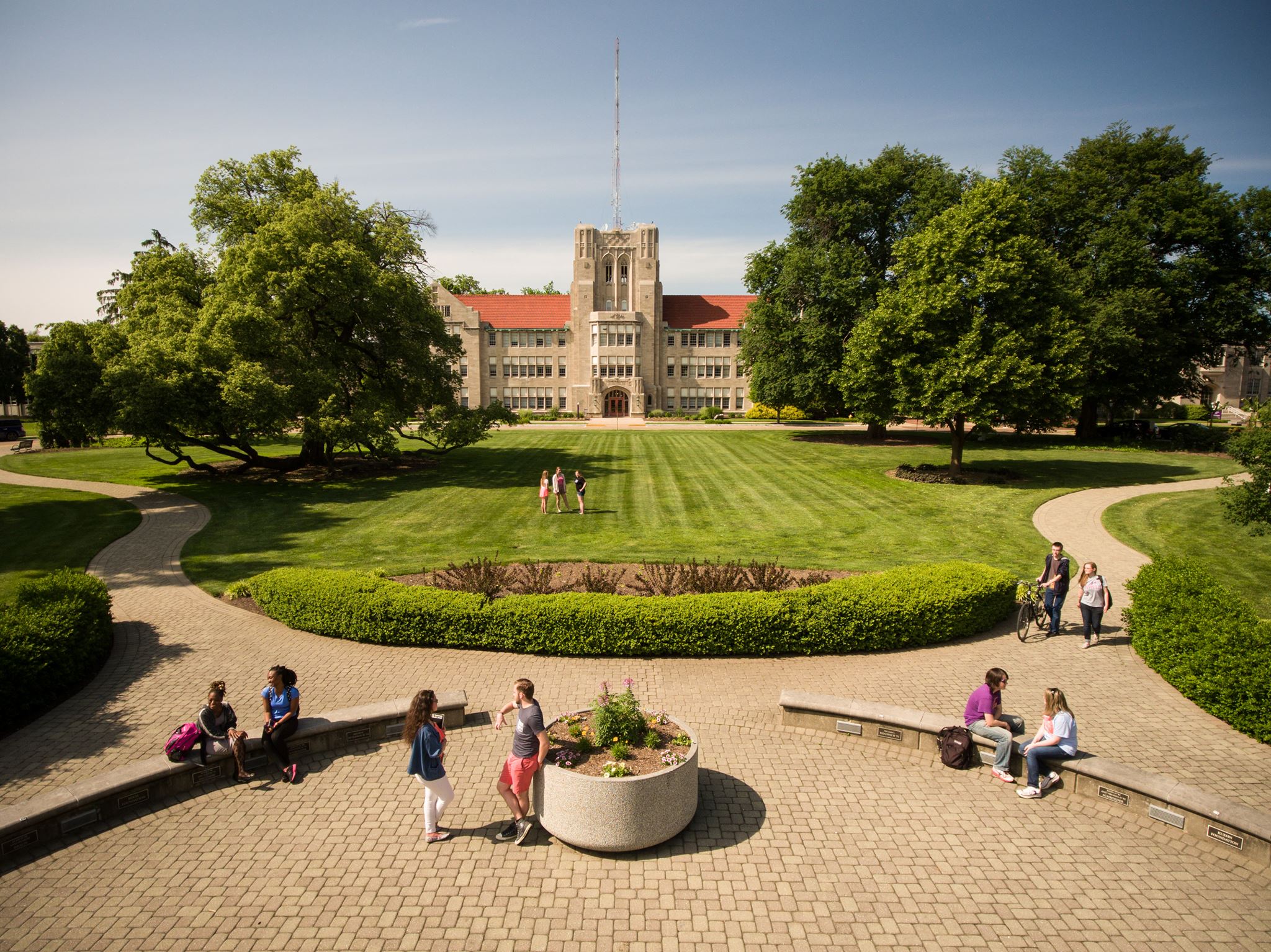 School Spirit!

Experience Our College Campuses

Evansville is home to two notable universities: The University of Evansville and the University of Southern Indiana.
Grab your guests and see what both campuses have to offer, including great views and walking trails, libraries, athletic facilities and more. Maybe you can catch a game or a play!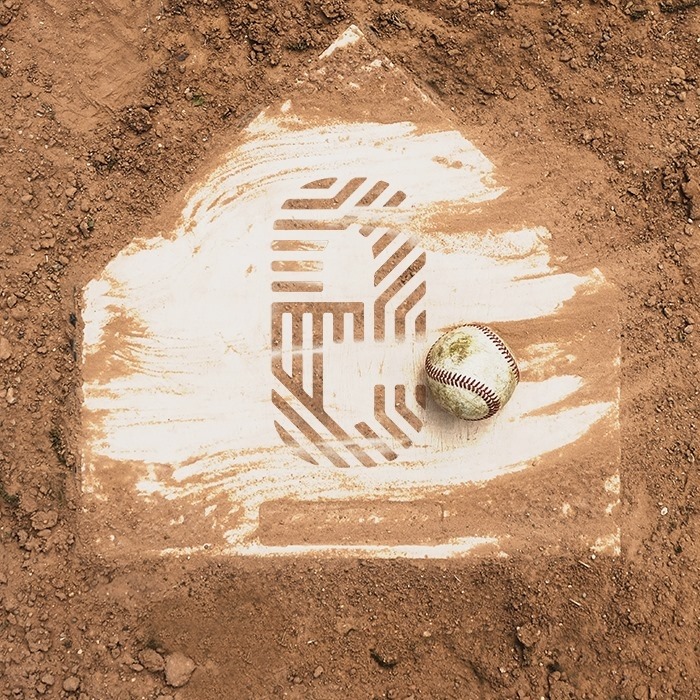 Speaking of games, Evansville's home to the third oldest baseball stadium in the country. Grab tickets to see the Evansville Otters at Bosse Field from May to September, and support the city's hockey team, the Evansville Thunderbolts, at Ford Center from October to April.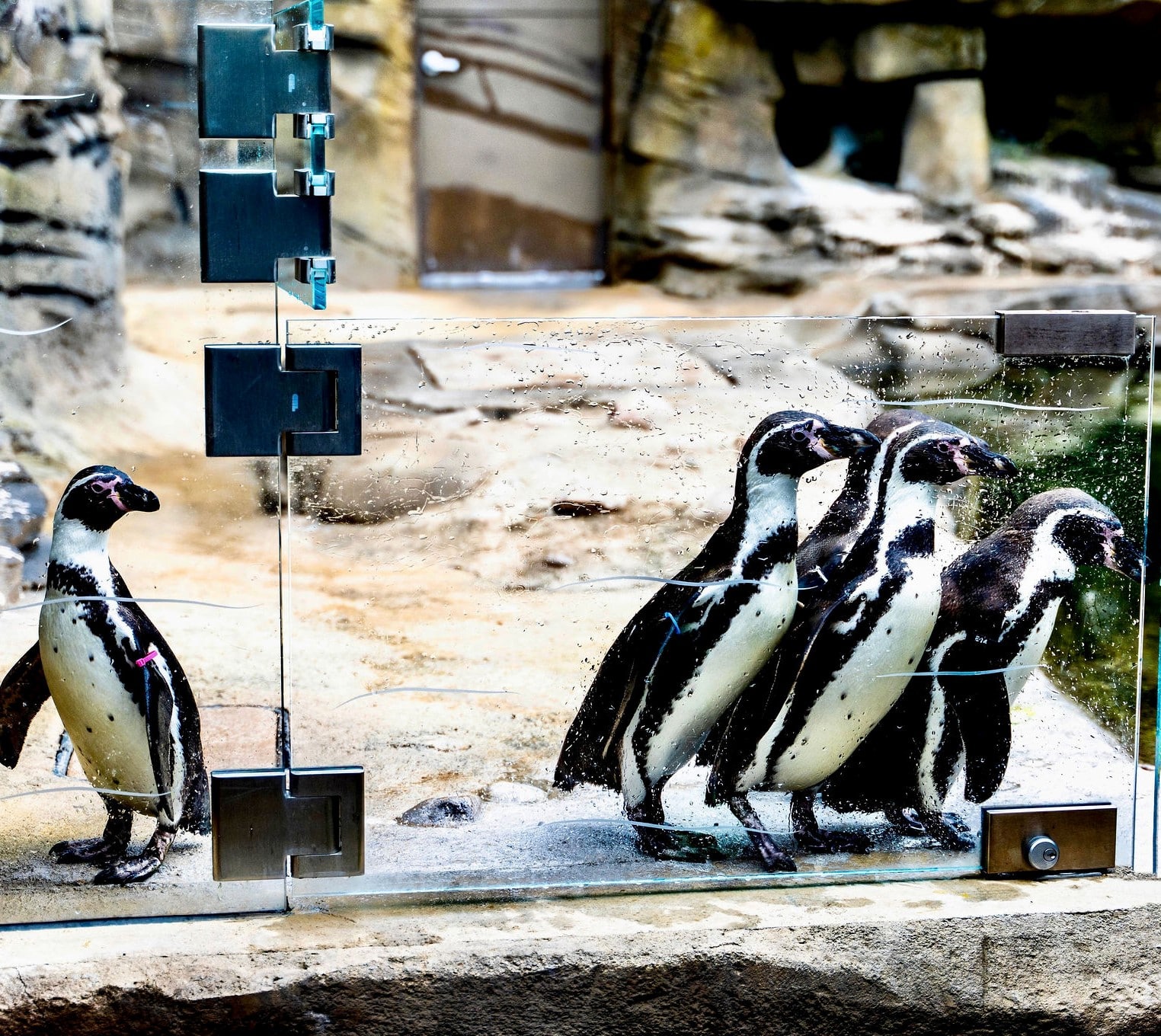 Get Wild!

Hit the Zoo

Mesker Park Zoo & Botanical Garden is one of the state's oldest and largest zoos. It sits on 45 scenic acres on Evansville's northwest side, and offers encounters with hundreds of animals representing species around the globe.
The newest exhibit, the Penguins of Patagonia, features over a dozen Humboldt Penguins. These adorable and quirky birds are sure to put a smile on your face.