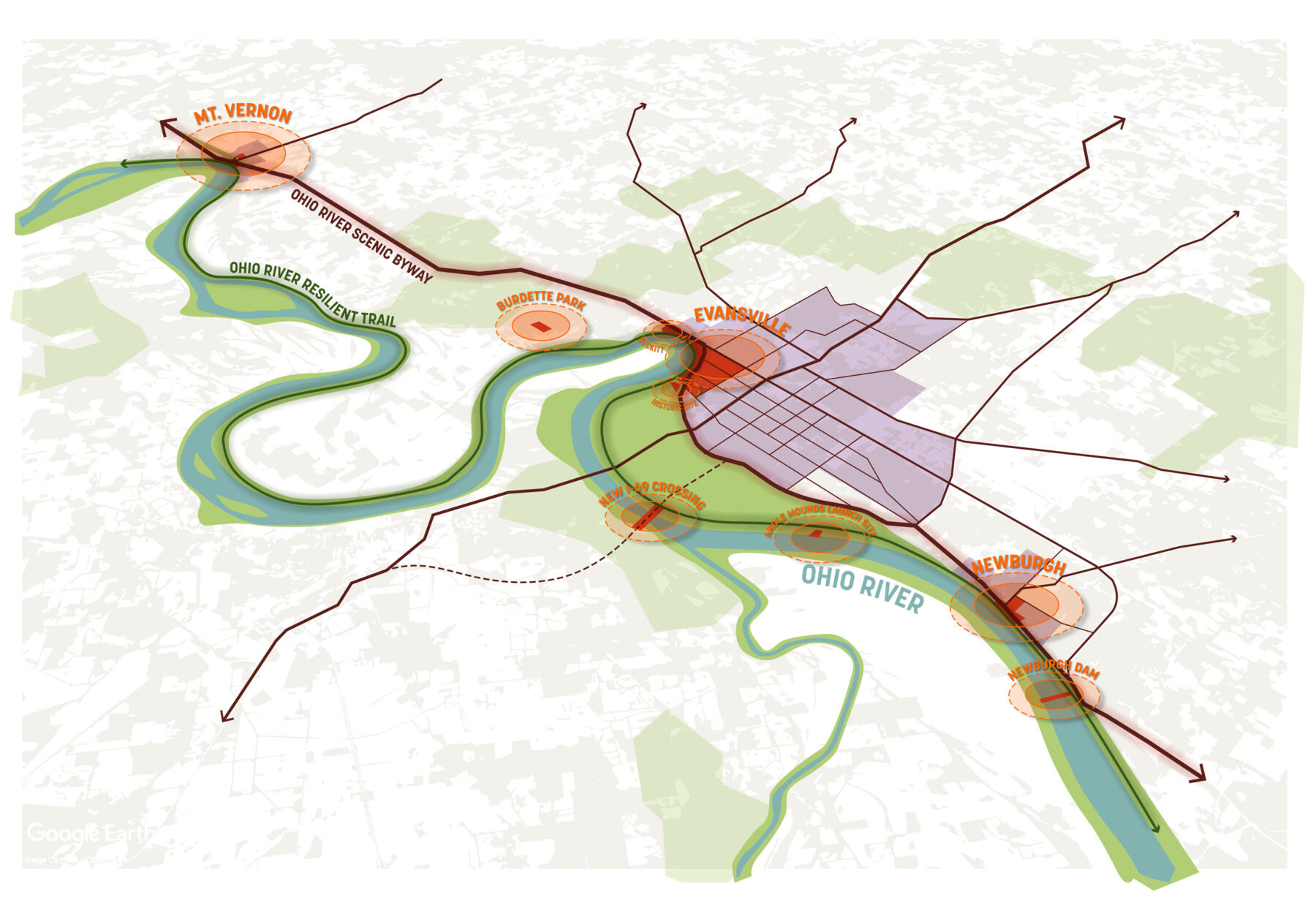 You're Invited!
Join Sasaki for one of three visioning sessions around the Region:
✳️Thursday, July 13, from 10-11 AM, at The Landing in Mount Vernon (111 E. Water St.).
✳️Thursday, July 13, from 2-3 PM, at Honey Moon Coffee in Newburgh (20 W. Water St.)
✳️ Friday, July 14, from 3-7 PM, at The Pagoda in Downtown Evansville Indiana (401 SE Riverside Dr.)
Imagine strolling along the river's edge, feeling a gentle breeze caress your face, and marveling at stunning architecture that seamlessly blends with the surrounding environment. Sasaki's design genius will ensure that every nook and cranny of the riverfront exudes charm and captivates the soul. The city will become a magnet for culture enthusiasts, outdoor adventurers, and families seeking unforgettable memories.
The riverfront is about to become THE place to be!
So mark your calendars and set your GPS coordinates, folks! Evansville's riverfront transformation is on the horizon, and it promises to be an unforgettable journey. Stay tuned for more updates, as we bring you the latest scoop on this fascinating project. Adventure awaits!